Zdzislaw Beksinski was a Polish artist born in 1929. He lived through the second world war as well as the Soviet occupation of Poland. Which, despite the fact that he claimed there was no meaning behind his art (all of his works are untitled, probably for this reason), most likely influenced what he created. I highly reccomend checking out all of his art, but I want to focus on his fantastic period (1960s-1980s) since that's where his most haunting pieces come from. I've seen the paintings from his fantastic period both be called surrealism as well as fantastic realism, so I'm not entirely sure which is more accurate, but both feel fitting to me.
You may have actually seen some of Beksinski's paintings before and didn't even realize they were his! Here's a few of his most famous: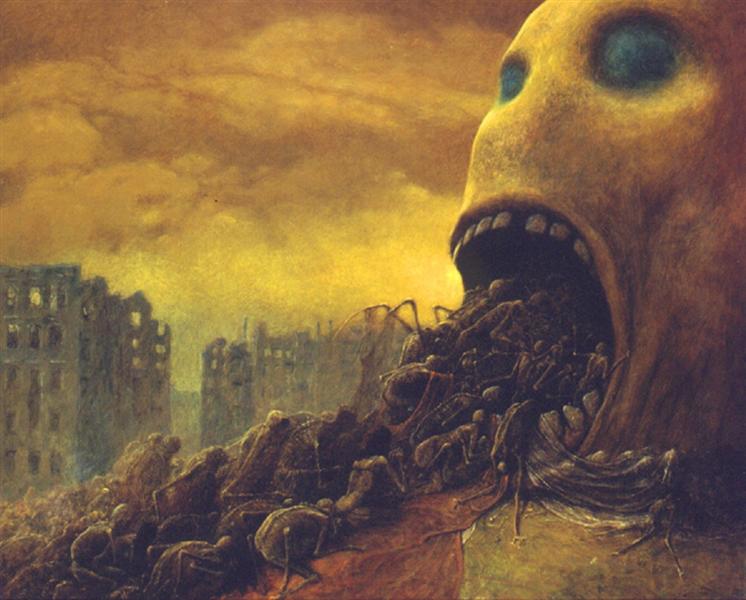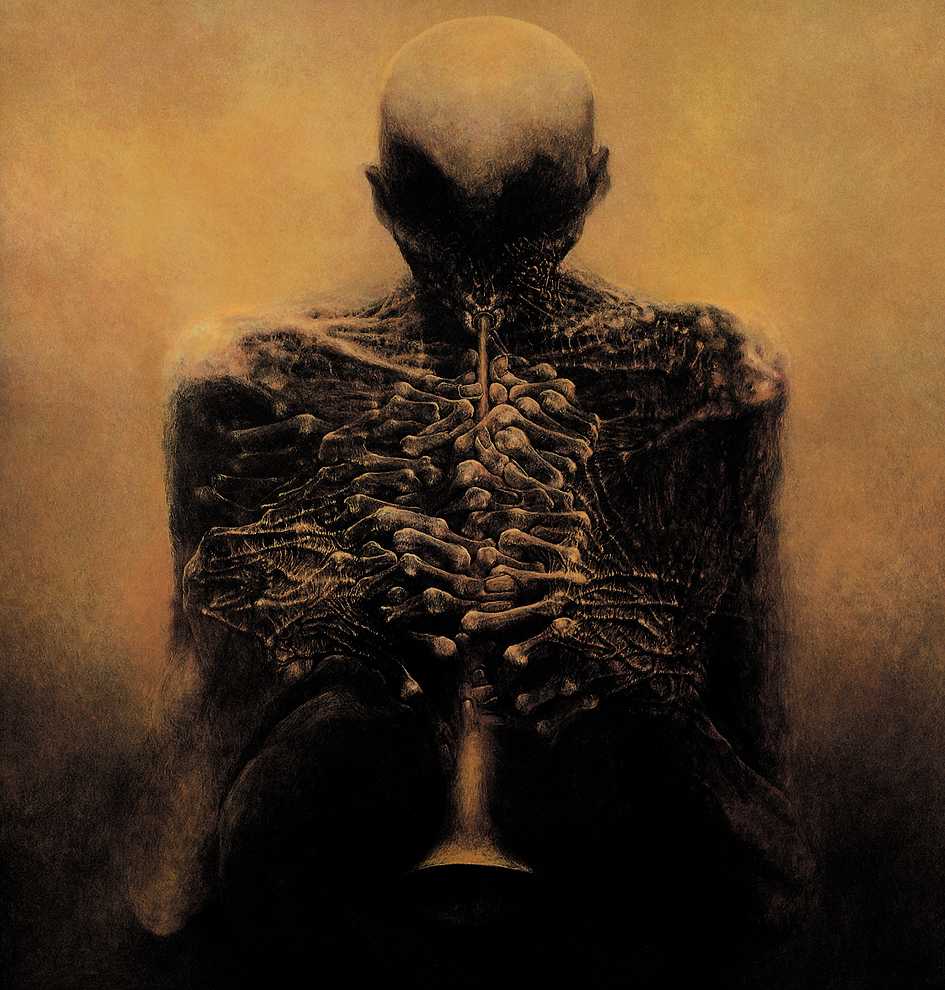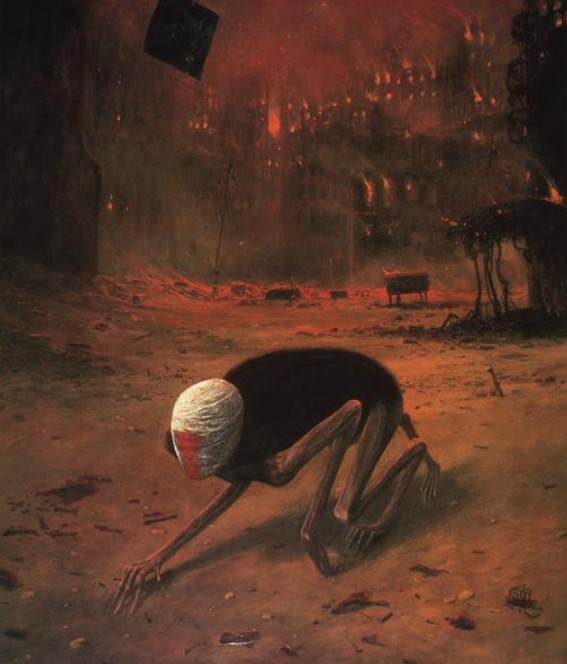 And some of my personal favorites, just for fun: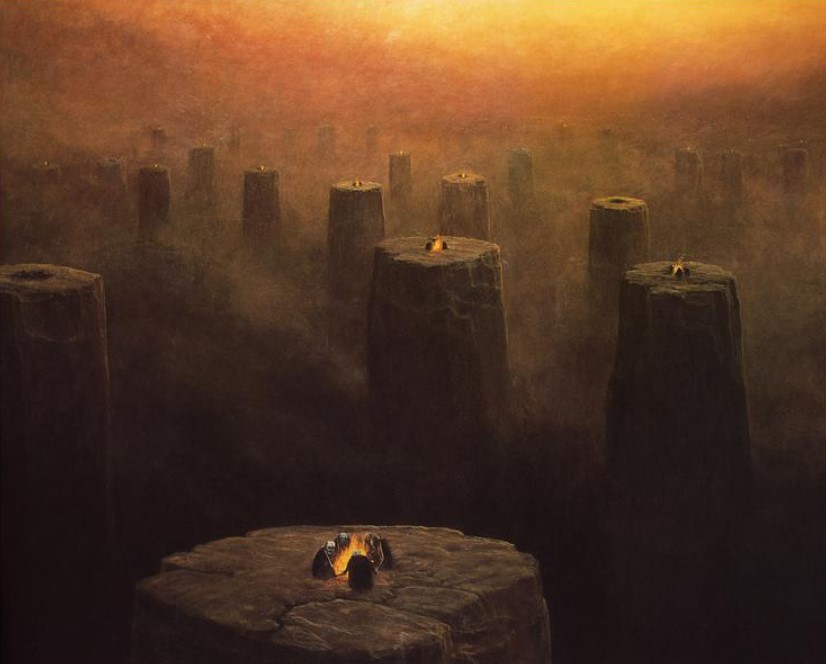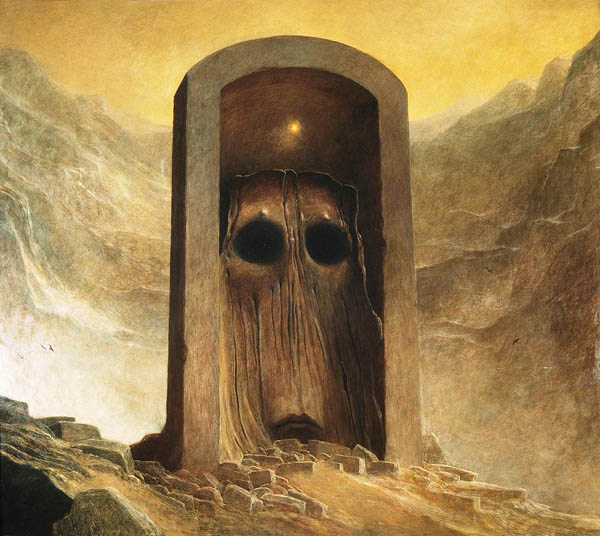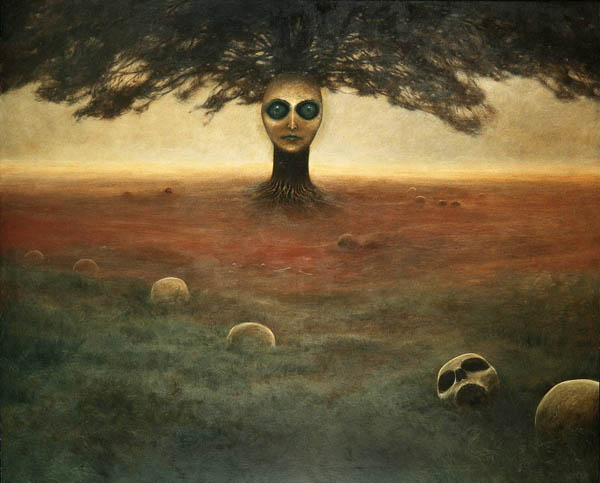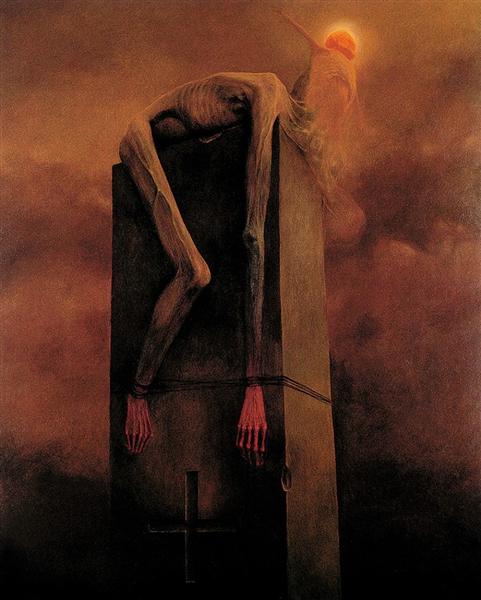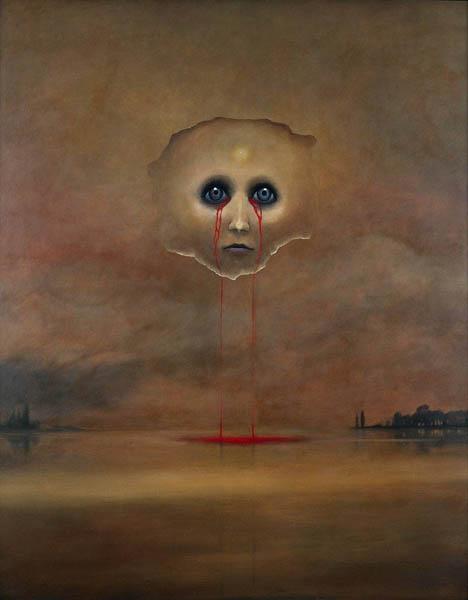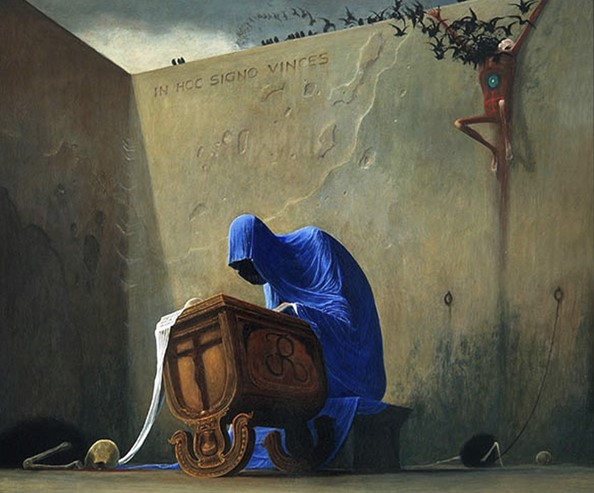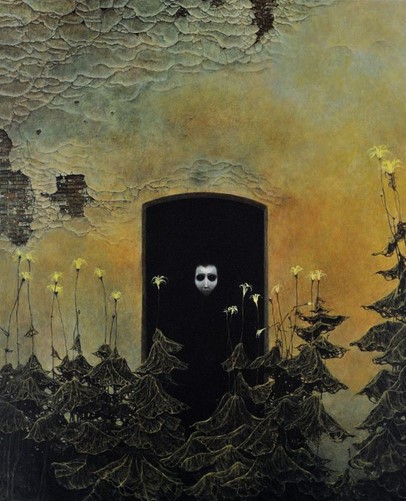 You can find a bunch of his paintings digitally here, and a lot of them are physically in the Sanok museum in Poland. I also really enjoyed this video about Beksinski!